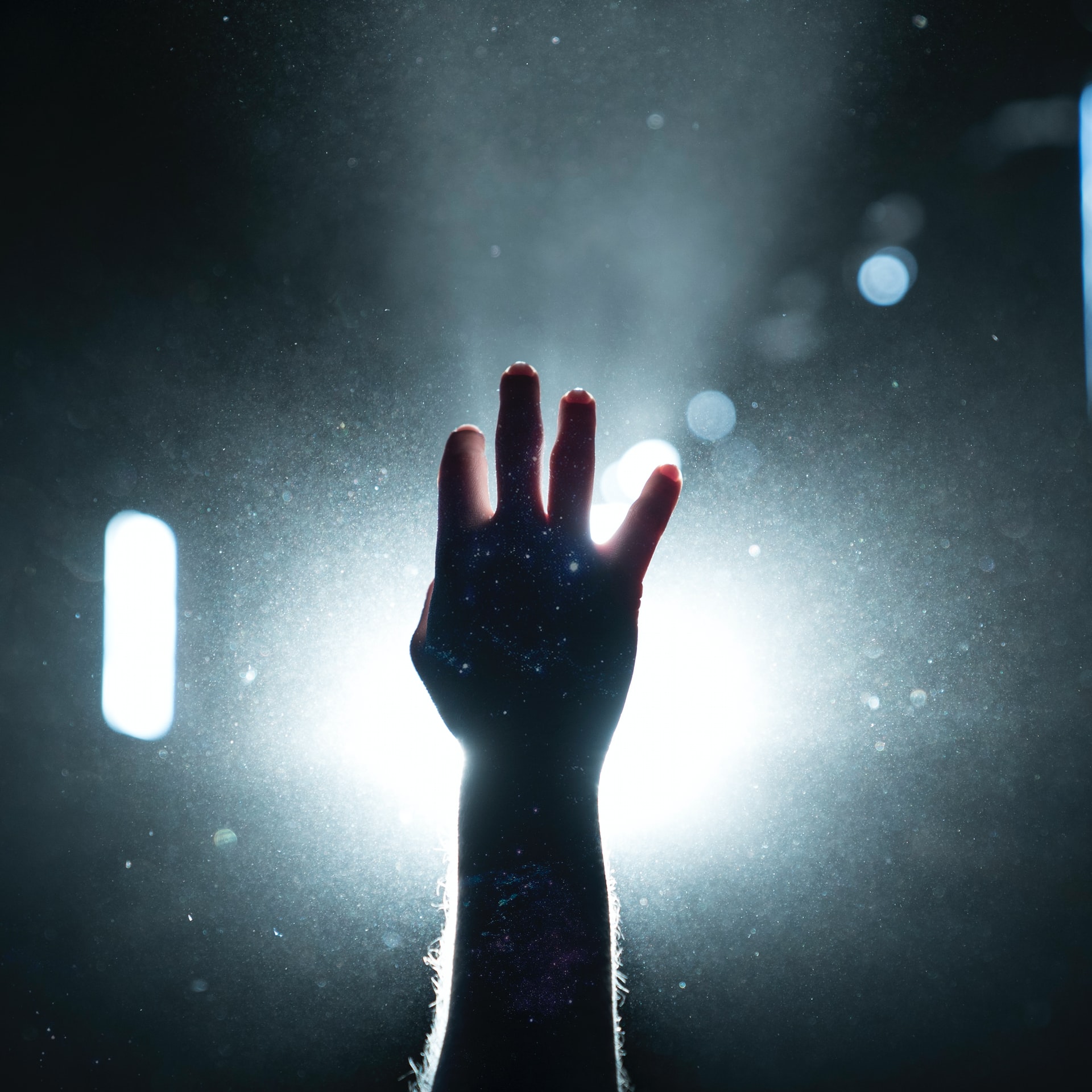 I have been raptured by the magic of words. Their harmonies sing within the teal seas, paralleling life beyond my reach. I float among them, my hand raised before me. Fingers open, the airway fills the gaps, the source of my euphoria. I dip the other under the sea's surface, where I stroke its vortex, drunken from its formation. Although I am blind, my senses give me sight.
With the elements entangled between my fingers, I am stupefied by their potential. The air's saltiness that is embedded within its creation. Its tingling taste delightful upon my tongue. The sea's dainty caresses along my palm and wrist like a loving siren's touch, who beckons me beneath. A crisp temperature blankets me with its feathery weight. It brightens the kerosene lantern of a cloudy memory. A recollection of when love was personified by the caregiver of my dreams. They tucked the quilt into my petite frame and planted their flowery kiss. Honeysuckle's purity wafts around me, and the veil across my eyes is lifted. Upon the embroidered skies, Io's sporadic neon grains stares back at me.
I succumb to its eccentric nature, a new entity for my descriptions to gander upon. I have begun a new addiction. I reach above the air, toward Io. Its faint hums vibrates within me.