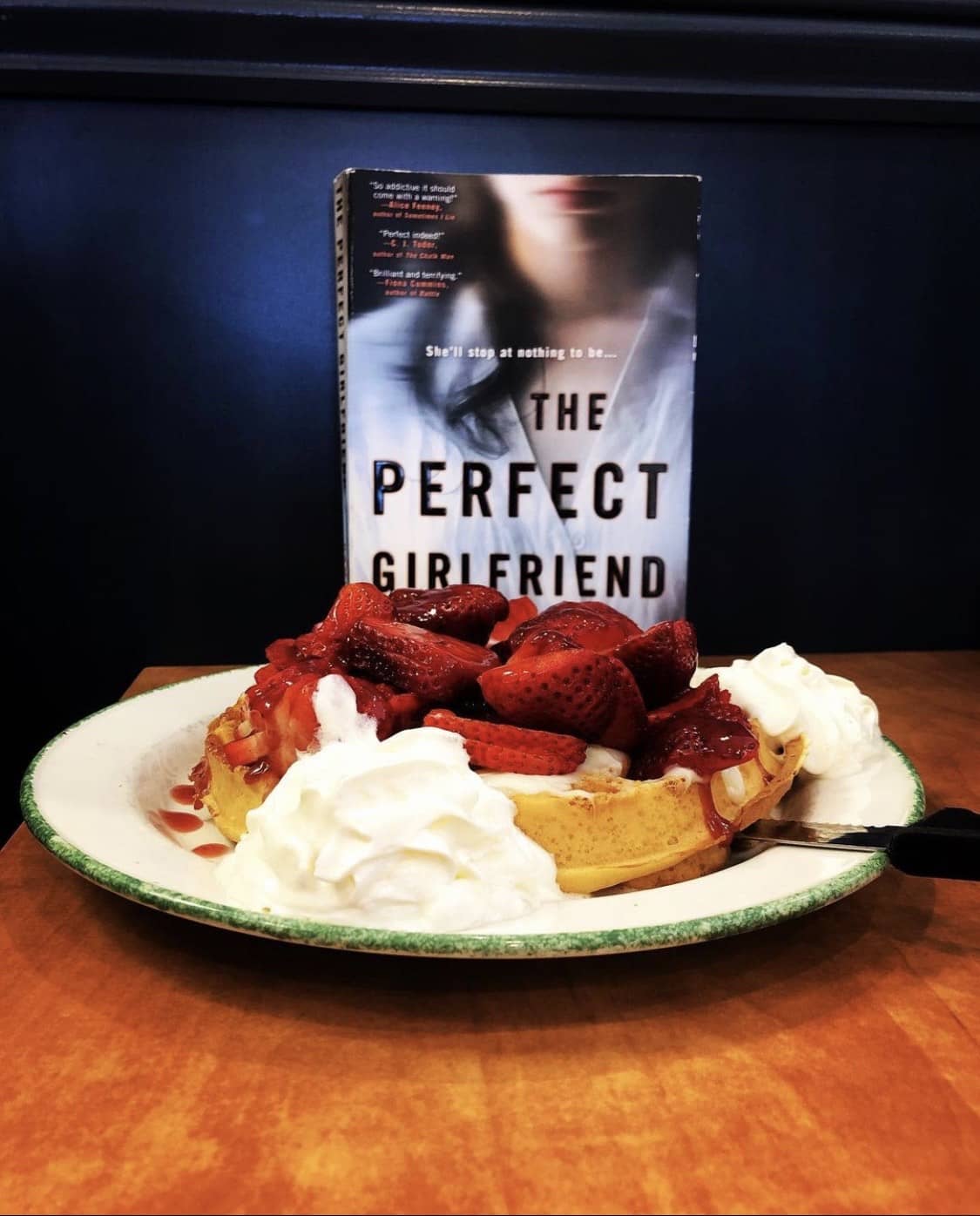 Rating: ⭐⭐⭐
3.5/5 stars
Synopsis
How far is too far to go to win back the love of your life? In "The Perfect Girlfriend" Juliette faces that very question, and her answer: nothing is too far. Juliette is pretty, young, and very dedicated. Any guy would be lucky to have her. 
When Juliette chooses Nate as her partner, she is ready to do anything to make their relationship work. She cleans his apartment and leaves his favorite foods in the fridge. She has even gotten a job as a flight attendant for the same airline where he is a pilot. 
The only thing wrong with Nate is that he has moved on and found himself a new girlfriend. Motivated by her love for Nate, Juliette takes matters into her own hands. She will make Nate see that moving on was not the right choice and that she is the only girl for him. She is, after all, the perfect girlfriend.
First Impressions
This book was compelling and addictive. The things Juliette was willing to do to win back the love of her life captivated me so much that I could not put it down.
After any relationship ends, giving yourself space to heal and move on is the best way to get over someone. Juliette never gave herself that space. Her dark past and deep love for Nate moved her into stasis.
Juliette is a conflicting character. On the one hand, I felt sympathetic, but on the other, her actions to win Nate back felt crazy and bold.
Characters
Most of the characters, besides Juliette, fell flat, lacked depth, and seemed a bit too dense. Especially Nate. I did not understand how Juliette could get away with stocking his fridge and cleaning his apartment. I mean, come on. How did he not notice?
The side characters were, well, side characters. Even the new girlfriend did not seem to add anything to the story. I felt as if the author introduced them for the sake of having more characters.
Pacing
The starting felt redundant and boring. I like plot development, but the first few chapters could have been better paced. Nothing was going on for the author to prolong it so much.
The pacing improved after the first few chapters. The drama became exciting, and the story seemed to be going somewhere.
The author, however, messed up the ending. I am all for a jammed packed book filled with drama, conflict, and energy, but too much was happening too fast. I felt like the author glossed over some critical events only to finish the book.
Conclusions
With that said, the book was intriguing, a definite page-turner with drama, thrill, comedy, and suspense. I would have appreciated a little more detail and character depth, but overall it was a good book.
I would recommend this book to anyone who is looking for a psychological thriller. It will get your heart pumping, pulse racing, and tears flowing.
All in all, a great debut novel by Karen Hamilton. I cannot wait to get my hands on more of her work.