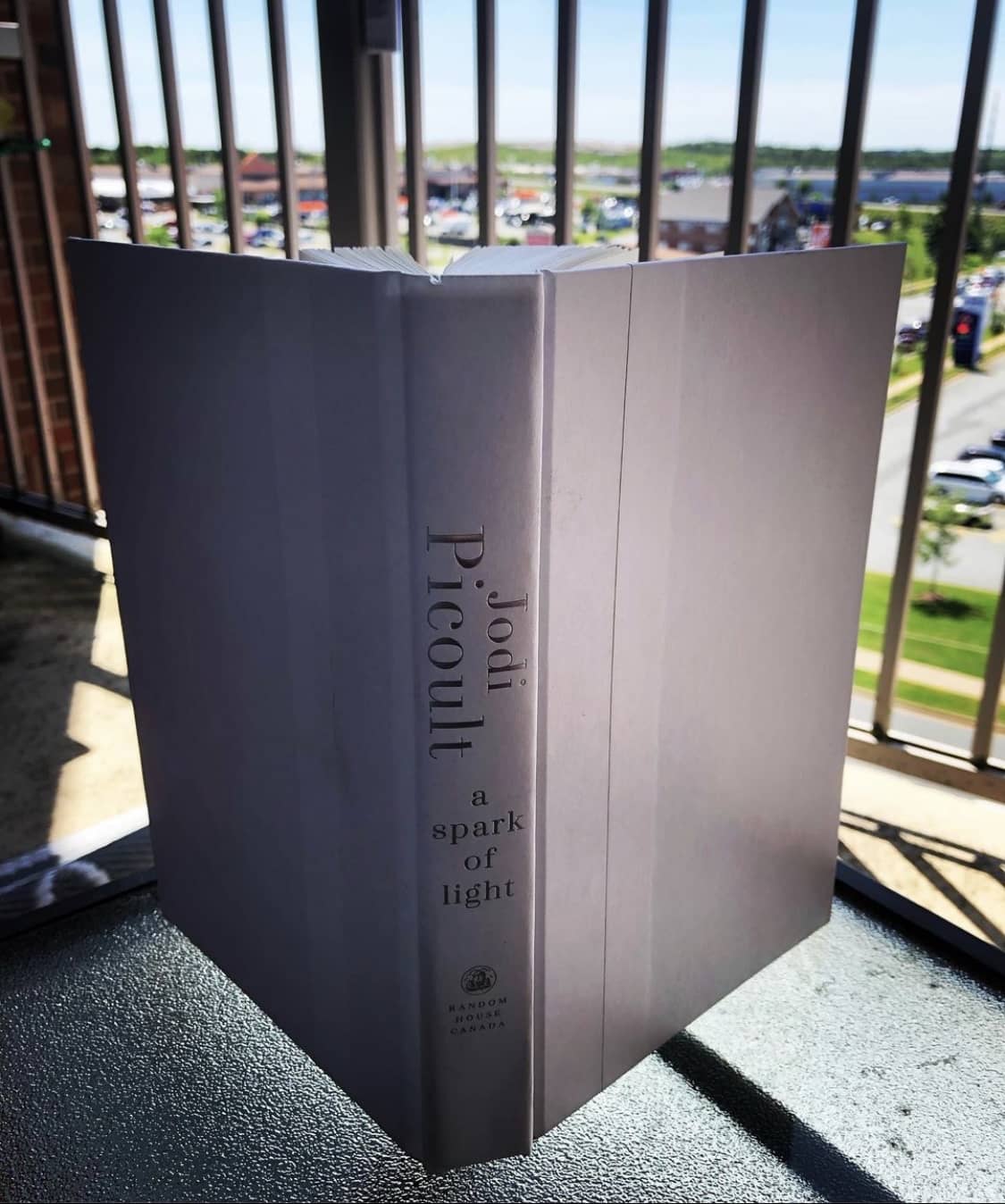 Rating: ⭐⭐⭐⭐
4/5 stars
One choice can change everything. In the blink of an eye, your world shifts, and you never see your life in the same way again. One decision can change not only your life but also the lives of those around you. When hostage negotiator Hugh McElroy gets the 911 call about a shooter holding up a women's reproductive clinic, he is first on the scene. Hugh must try and figure out what is going on inside and get those hostages out safely. What led to this moment? Whose lives are being affected while he tries to unravel the situation?
A Spark of Light by Jodi Picoult is a novel discussing the issues of parenthood, pregnant women and abortion.
Synopsis
A shooter, who has found out that his daughter is not only pregnant but has also had an abortion without him knowing, is blinded by rage. He seeks revenge for his daughter, which she does not want him to take. Among the hostages are a nurse, a doctor, a protestor, a woman who just underwent an abortion, and a fifteen-year-old girl.
Although scared out of her wits, the nurse puts her fears aside to take care of an injured victim. The doctor's religious beliefs conflict with the service he is providing, and yet, he eventually accepts that everyone has the right to choose. The pro-life protestor, who has 'gone undercover' to find dirt on the place she wants to shut down, finds herself at gunpoint for that very reason. The young woman, who has only just terminated her pregnancy, wants to go home — to the comfort of her apartment and work through her feelings. The fifteen-year-old girl who had never visited the clinic before today is there solely to get birth control for protection. Finally, the last person's life that will be changed forever is none other than Hugh's own. At the moment, he is the lead investigator in this hostage situation — oblivious to the fact that his very own fifteen-year-old daughter is inside.
Will Hugh be able to get control over not only the case but also his emotions on finding out that his daughter is inside? More importantly, will he be able to get the captives out safely? Or is this a day that will haunt him for the rest of his life?
Review and Analysis
I give this book 4/5 stars. Jodi Picoult is one of my original favorites. Reading her books at an early age sparked my interest. Her style is unparalleled, and this book marvelously highlights that. She is the type of author who can not only paint a picture in your mind but also give you the space to make your own story — a literary genius indeed. This book is one of those 'make you think' books, and I love how it ties to real-life situations and thought-provoking issues. Today, you can't turn on the news without hearing about a public place being hit with a tragic shooting or the government passing laws about abortion/women's rights. This book emphasizes both of those topics.
I appreciate how Picoult sheds light on these societal problems and brings them to the forefront without being offensive or crass. The one negative to this book is that it starts a 5 pm, and each chapter goes back in time by an hour. This makes it a bit confusing, especially when you're trying to remember what hasn't happened yet even though you've already read it. With that, I recommend this book, or any book by Jodi Picoult, to readers looking for an author whose writing grips them. If you pick this book up, you will see why she is one of my favorites.