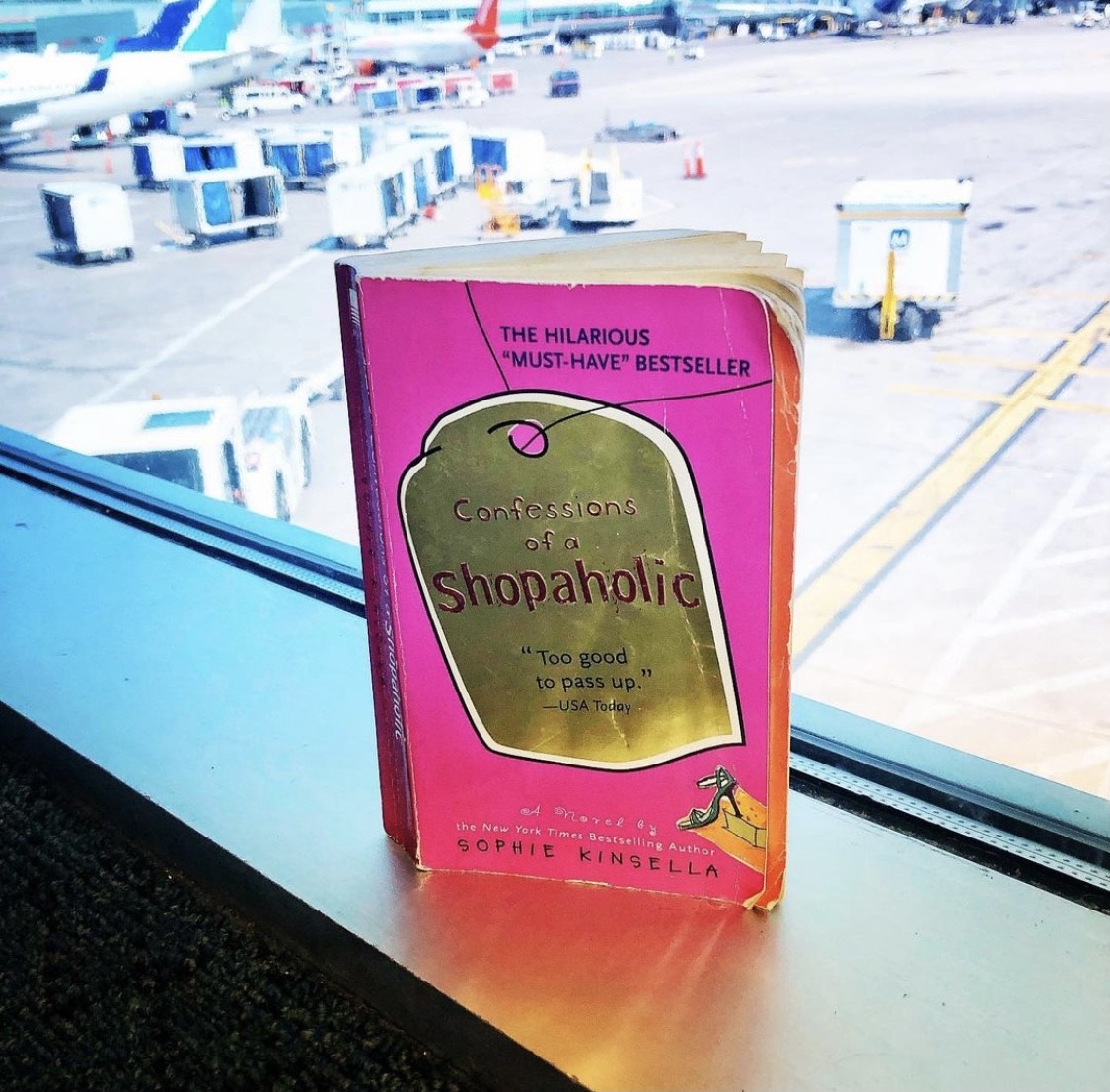 Confessions of a Shopaholic by Sophie Kinsella is a story of an idealistic woman who loves shopping. She is smart and intelligent but her weakness leads her into trouble now and again. 
Rating: ⭐⭐⭐
3.5/5 stars
Synopsis
Rebecca Bloomwood is just an average girl living in London. Everything in her life is constant — her friends, her job, and her crippling debt. Although Becky has a steady job writing for a magazine called Successful Savings (trust me, the irony is not lost on me), the work is nothing short of boring and doesn't pay well. It also doesn't help that Becky lives a short commute away from all her shopping needs. I mean, come on, what's a girl to do when you have so many trendy stores at a stone's throw away from your downtown flat. With banknote after banknote piling up, this shopaholic is in some serious trouble.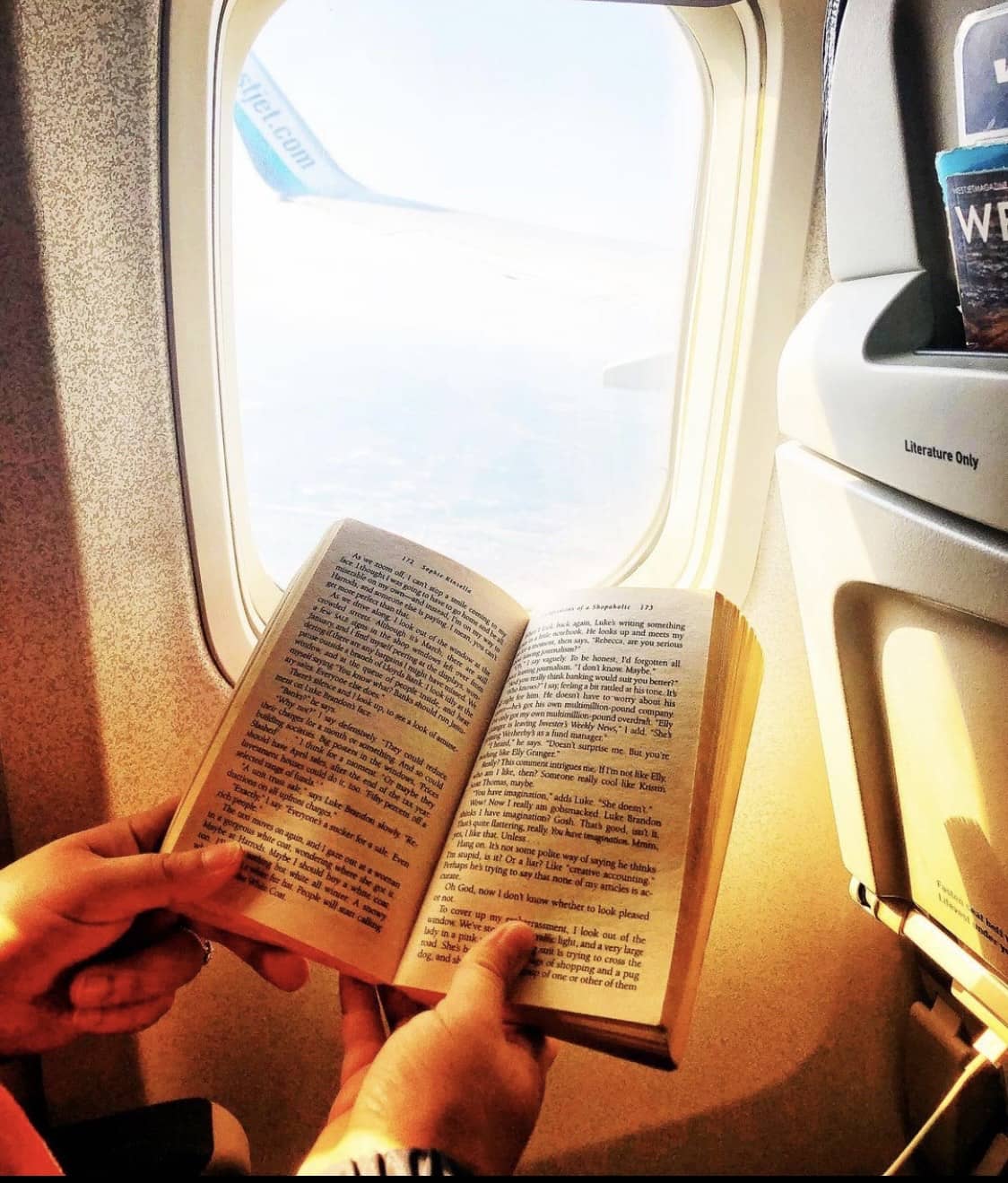 Plot
So Becky devises a plan to save money. On paper, it is the perfect plan. However, executing that plan proves to be more challenging than Becky anticipated. You know what they say — old habits die hard. After days of 'saving' with nothing to show for it, Becky is stressed and unhappy. And we all know that there is only one form of stress relief that works for Becky, retail therapy.
Fortunately for Becky, her life is about to change for the good. Finally, a story comes through to Successful Savings that piques Becky's interest. Will Becky be able to snag the story and all the benefits that come with it? Or will this shopaholic be stuck in a pit of endless debt for the rest of her life? You will have to pick up your copy of Confessions of a Shopaholic to find out.
Review
I give this book 3.5/5 stars.
Alright, so I know I'm a little late to the party with this one but better late than never, right? After weeks of reading thrillers and darker books, this was a much-needed break. This book didn't make my heart race, it didn't make me question everything after every turn, and it didn't make me try and decipher clues to figure out who the bad guys were. This book did, however, give me a sense of security. I knew that nothing would come out of the blue and blow up Rebecca's life — well, except maybe her debt. 
This book was super lighthearted and had me laughing uncontrollably at some of the situations that Becky found herself in. This book was definitely relatable. In one way or another, everyone has experienced debt in some way. Whether it's a family member, a friend, or you yourself — the chances are that someone you know is struggling with money. It was nice to read a book that focuses on real-life issues, and even though Becky's money problems where on the extreme side of things, it was still nice to have a character to relate to — one who was dealing with a very real problem that many, if not all of us, have had to deal with.
Critical Analysis
Two main points lowered the rating for me.
Although Becky and her crippling debt are relatable, the way she gets out of it is not. If you have a lot of debt, it isn't likely that you're going to be offered a part on television. Becky was asked to be a savings expert on a TV show that ended up paying her big bucks. It helped her fuel her shopping addiction while also paying off her debt — which is unrealistic.

The storyline was a little lackluster. The whole story was about Becky coping (or

not

coping, I guess) with her everyday life debt. This ended up making the story drag in some places and very boring in others.
Conclusion
With that being said, reading this book was not a disappointment, especially after a bunch of psychological thrillers. Howsoever unrealistic Becky and her debt are, I am invested in this shopaholic's journey and can't wait to see what trouble she gets into next.
Edited by Darshini Poola