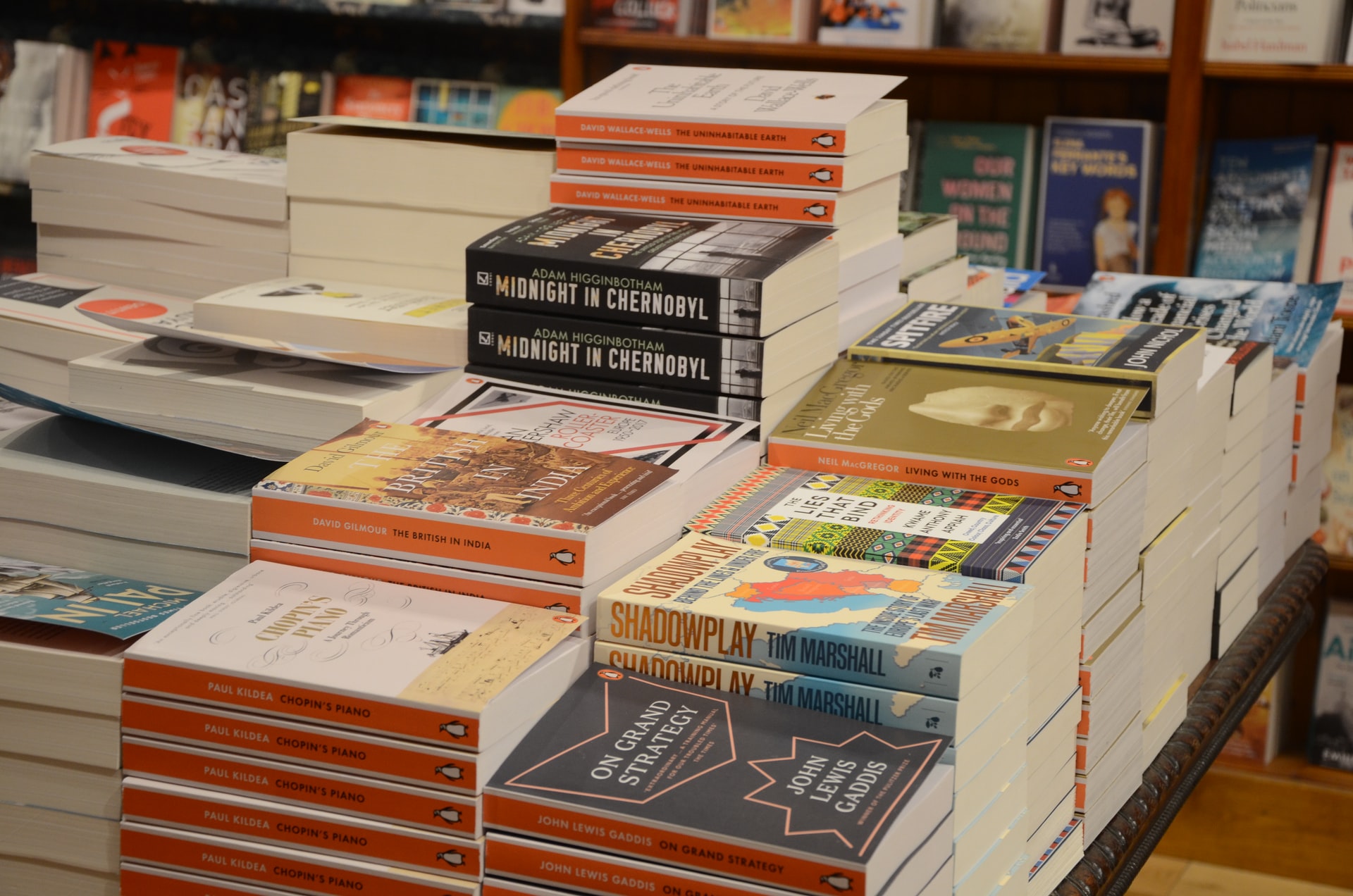 Ansar Manzoor
Unusual and Lesser-known Literary Genres: What Defines a Genre?
What defines a genre? A genre is commonly defined as "a category of style and composition." If we look at the origin of the word genre, it is French and it means "kind, sort, or style." When we use the term literary genre, we make it clear that we are talking about books and writing. There are two main types or branches of literature: fiction and non-fiction. When we define and categorize the branches of fiction and nonfiction, we find a wide range of genres and sub-genres that are divided into more concrete distinctions and are flexible, as the rules and conventions change over time. According to the author John Reich, Story (Action) + Plot + Character + Setting = Genre. And, with the help of a simple equation, this becomes an extremely simple way to remember a genre.
When it comes to fiction and non-fiction, the most common and popular genres we hear and read are fantasy, science fiction, mystery, thriller, romance, self-help, biography, memoir, and so on. These are the genres that we frequently hear, read, and come across. However, some genres are unfamiliar and lesser-known to readers, and they find themselves flabbergasted when they discover them. Some of the unfamiliar and lesser-known genres are briefly discussed below:
Bangsian
This is a fantasy sub-genre named after John Kendrick Bangs, who popularized it. It concerns the use and exploration of the afterlife as the main setting within which its characters, who may be famous preexisting historical or fictional personalities, come together to act and interact.
Examples
A House-Boat on the Styx, The Enchanted Type-Writer, The Gods of Riverworld, Heroes in Hell, Man and Superman.
Bildungsroman
Bildungsroman is a German term that combines the words "Bildung" (education) and "roman" (novel). As a result, the term Bildungsroman was coined, which translates to "a novel of education or formation." It shines a light on the protagonist's psychological and moral development from childhood to adulthood. It is about a young character's emotional renaissance, and it is very similar to the genre of coming-of-age.
Examples
Norwegian Wood, The Kite Runner, The Catcher in the Rye, The Adventures of Huckleberry Finn, Jane Eyre.
Cli-Fi
You must have heard of and read about science fiction (Sci-Fi), and this genre, which deals with climate change and global warming, is quite similar in the shortened name. Climate fiction is set in the real world or the near future, with a mix of science fiction and dystopian themes, and it articulates the draconian effects of climate change.
Examples
Oryx and Crake, Odds Against Tomorrow, Flight Behavior, The Water Knife, New York 2140.
Cyberpunk
It is a science fiction sub-genre with a story set in a high-tech futuristic and dystopian future. Bruce Bethke, who wrote the short story Cyberpunk, is credited with popularizing the genre. This genre tells the story of characters in an alienated, technologically sophisticated, and authoritarian social order. There are also themes of utopia and dystopia.
Examples
Ghost in the Shell, When Gravity Fails, Snow Crash, Altered Carbon, Do Androids Dream of Electric Sheep?
Epistolary 
This literary genre was widely known in the nineteenth century and is one of the earliest manifestations of novel writing. The term "epistolary" comes from the Greek word "epistole," which means "letter or message." One or more characters tell the story through letters, entries in journals and diaries, newspapers, articles, and other documents. The portrayal of events in the story from various points of view adds a lot of depth, sentiments, and dramatic tension to the story.
Examples 
Dracula, Pamela, The American Diary of a Japanese Girl, The Perks of Being a Wallflower, The Color Purple.
Ergodic literature
This genre of literature is one of the most unconventional that a reader can come across because it necessitates a significant effort on the reader's part. The term originates from the Greek "ergon", which means "work," and "hodos", which means "path." It is classified as non-linear literature. Generally, a reader simply turns pages one after the other, but in an Ergodic novel, the reader must carry out intricate functions to assemble the reading. Ergodic novels involve the reader actively engaging. Also, this term was coined by Espen Aarseth in his book Cybertext-Perspectives on Ergodic Literature.
Examples 
House of Leaves, Bats of the Republic, Composition No. 1, Ship of Theseus, The Red Pencil.
Hardboiled
This literary genre comes under crime and detective fiction. Hard-boiled fiction features graphic sex and violence, lively but often transgressive urban settings, and fast-paced action, colloquial conversations. It is frequently referred to as the stoic style of American crime writing. This writing style was pretty much invented by Carroll John Daly in the mid-1920s, popularized by Dashiell Hammett over the decade, and modified by James M. Cain and Raymond Chandler.
Examples 
Knights of the Open Palm, The Snarl of the Beast, The Maltese Falcon, Red Harvest, The Long Goodbye.
Slipstream
Richard Dorsett coined the term Slipstream. This genre combines elements of fantasy and science fiction and lies somewhere between speculative fiction and mainstream fiction. Because this type of fiction makes you feel very strange, it is often referred to as "the fiction of strangeness." A slipstream novel, according to authors James Kelly and Jonathan Kessel, has three basic characteristics: unorthodox fantasy, nonrealistic fiction, and a postmodern sensibility.
Examples 
Kafka on the Shore, The Wind-up Bird Chronicle, The Metamorphosis, Cloud Atlas, The Street of Crocodiles.
Wuxia
Wuxia is a Chinese literary genre that depicts the lives and expeditions of Chinese martial artists. It simply translates as "martial heroes." It is a subgenre of historical fiction, with all stories taking place in historical China. Wuxia focuses on the expeditions of China's "sword-wielding chivalrous heroes" and incorporates a variety of martial arts such as Kung Fu, Shuai Jiao, Tai Chi, Wushu, and others.
Examples 
Library of Heaven's Path, A Hero Born, Romance of the Three Kingdoms, The Sword Dancer, The Order of the Pure Moon Reflected in Water.
Sources of Information and References